About Us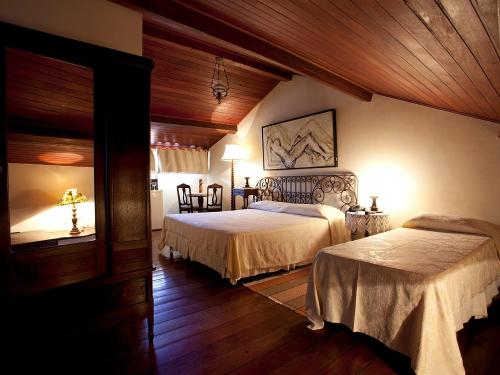 Located in the historic center of Olinda, in a 19th-century mansion with strict preservation, it is only 6 km from the city of Recife, 3 km from the Convention Center, Shopping Tacaruna and Classic Hall, and 18 km from Guararapes International Airport.

At the Pousada, you can enjoy the best lodging in Olinda with tranquility. At the reception, the contrast between the secular and the craftsmanship olindense creates a unique atmosphere, providing a cozy atmosphere.
Single Flavors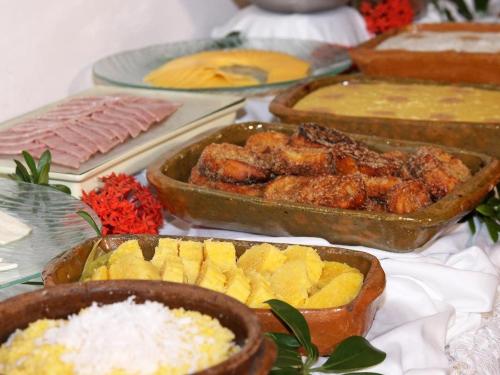 Upon arrival, guests indulge in a tasty welcome drink made with tropical fruits and the purest rum of the region, amidst the beautiful view of the Historic Site.
Our bilingual receptionists provide personalized service with special tips about the city.

We offer an excellent regional breakfast, prioritizing the products of the land.
Incomparable Environments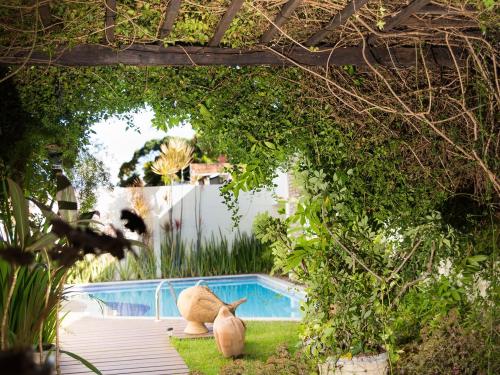 We have a beautiful swimming pool in a romantic garden, shaded with leafy trees, privileged with the fresh breeze that blows from the sea where the singing of birds is heard at dusk.

With tropical flowers, where you can observe the moonrise, behind the Church of the See, and more the view of the ancient house of Olinda.

We also have an Art and Café Gallery in front of the Inn, with permanent exhibition of works of art by local artists, and a Vehicle Rental.

We offer services of Bar, Restaurant, transfers, special tours, car rental, laundry, safe and baby sitter.