Gastronomy, Visual Arts and Fashion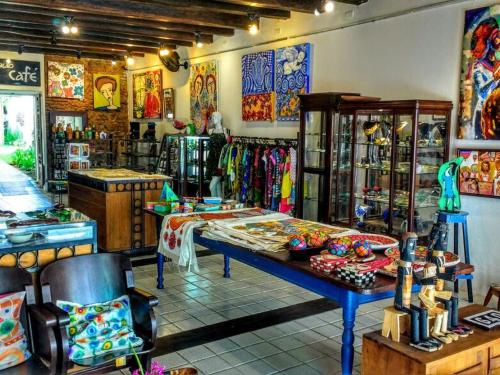 Located in an 18th century townhouse, the space combines gastronomy, visual arts and fashion. With the proposal of promoting artists from Pernambuco or elsewhere, but living in Olinda, the gallery has paintings, decorative and fashion accessories by the owner Ticiane Didier.
Cozy Setting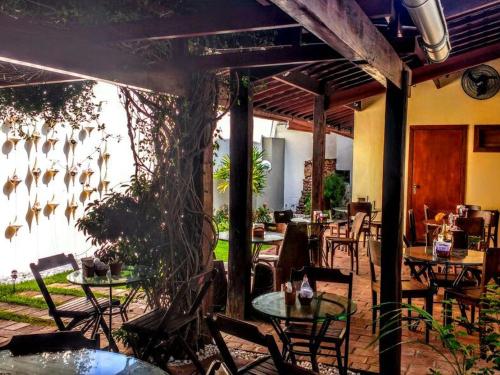 In the Café, an extensive menu with hot and cold options prepared with the award-winning Orfeu, in the south of Minas Gerais. With a cozy and intimate atmosphere, the cafeteria brings unusual options where the drink joins ingredients such as açaí, passion fruit, almonds and cachaça, for example. In addition, the menu features crepes, bruschettas, quiches, tapioca, couscous, sandwiches and soups.
Cozy Space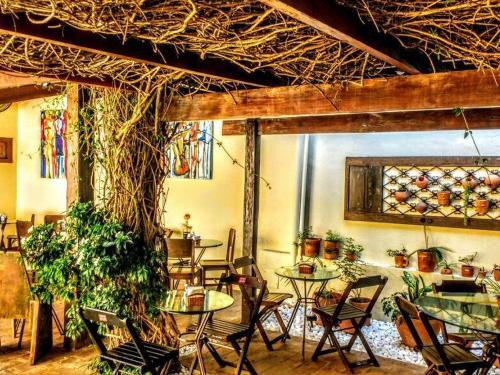 Our space can also be reserved for coffee break, birthdays, lunch and event in general in the areas of fashions, art and decoration. Depending on, we can rent big screens and electronic equipment to guarantee more convenience to the client.
Are you going to Porto de Galinhas? So stay in one of the best spots in Muro Alto!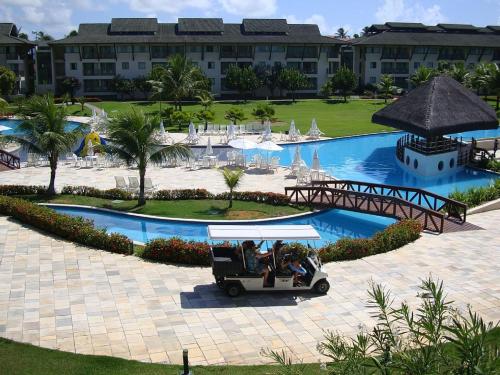 We rent flat 5 stars , for those who want to stay in Porto de Galinhas with comfort and security.
• Swimming pool of 3,200 m of water depth;
• Facing the sea;
• 48 m²;
• Living room, bedroom, kitchen and WC;
• Up to four people.
Contact us and check our conditions and values.